THE OFFERING, Ndlela Music Company (2014)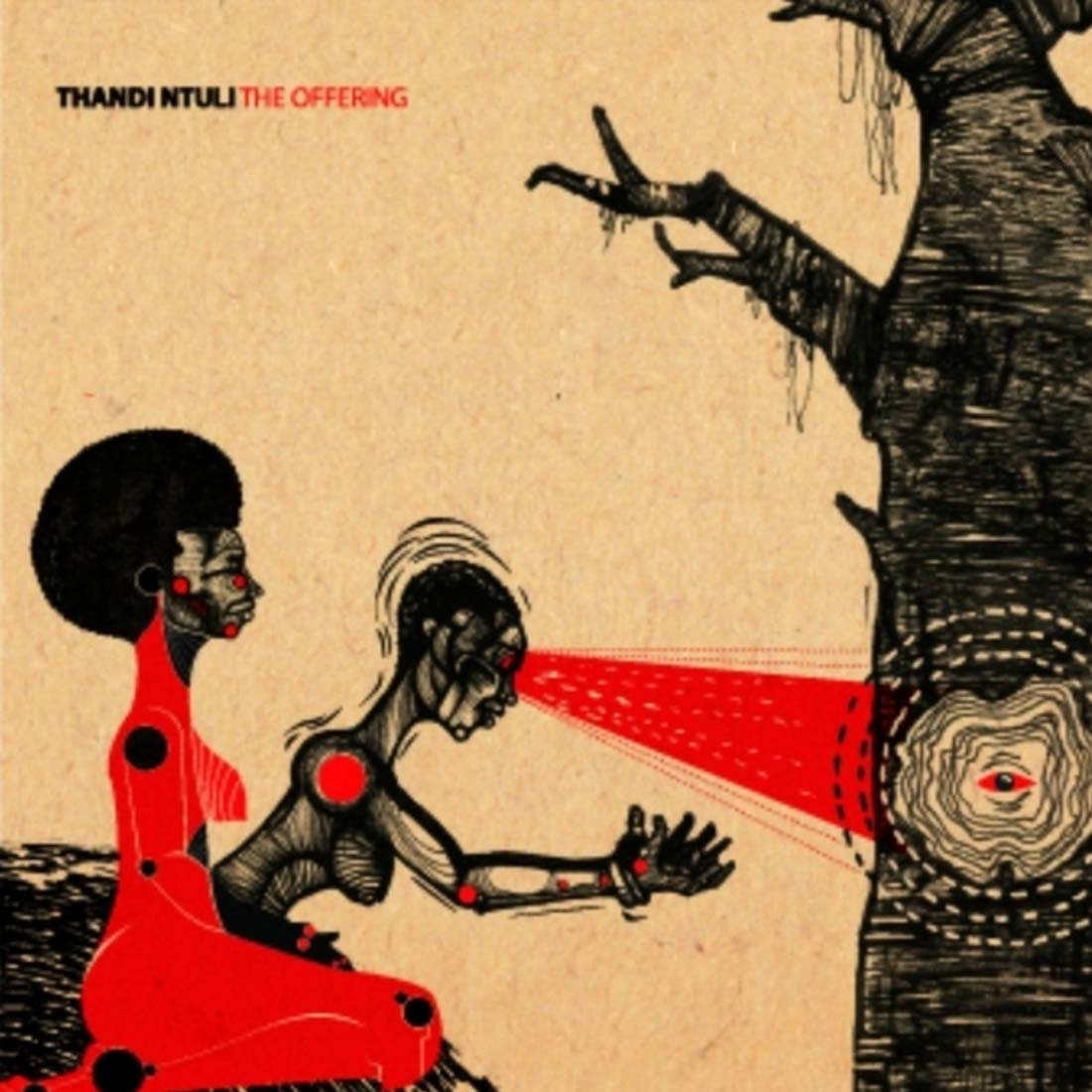 All compositions written and arranged by Thandi Ntuli.
Recorded 7 & 8 May, 2014, at Sumo sound recording studio, Johannesburg.
Released 29 September, 2014
Credits:
All songs written, arranged & produced by Thandi Ntuli except 'Cosmic Light (Benji's Meditation)' arranged and produced by Benjamin Jephta. Published by Ndlela Music Company.
Recorded, Mixed and Mastered by: Peter Auret
Assistant Engineer: Luyanda Molao
Piano: Thandi Ntuli
Drums: Sphelelo Mazibuko
Double Bass: Benjamin Jephta
Guitar: Keenan Ahrends (excl. track 2)
Trumpet/Flugel Horn: Marcus Wyatt (on tracks: 3, 7, 8 and 10)
Alto Sax: Mthunzi Mvubu (on tracks: 1, 4, 6, 9, 10 and 11)
Tenor Sax: Sisonke Xonti (on tracks: 1, 3, 6, 7 and 8)
Vocals: Spha Mdlalose (on tracks: 1, 4 and 9)
Backing Vocals: Sisonke Xonti (on track 4)
Thandi Ntuli (on track 4 and 9)
Artwork/Illustration: Mzwandile Buthelezi
Photography: Daniel Phumudzo Mgidi
---