Blk Elijah & The Children of Meroë, Ndlela Music (2022)
Blk Elijah & The Children of Meroë, is a story about the mystery of awakening, re-birth or re-MEMBERING.
After a long, solitary sojourn in Exile, from Self and from the Truth, it speaks to the treasures of joy, hope through uncertainty, self-compassion and other lessons gathered on the journey Home.
The story takes place in the realm of the protagonist's inner world. Her mind, her heart, her Spirit! Each character or each song brings up the different aspects of her complex and wonder-filled "Inner-verse". An "inner-verse" reflecting the outer world in which she finds herself in.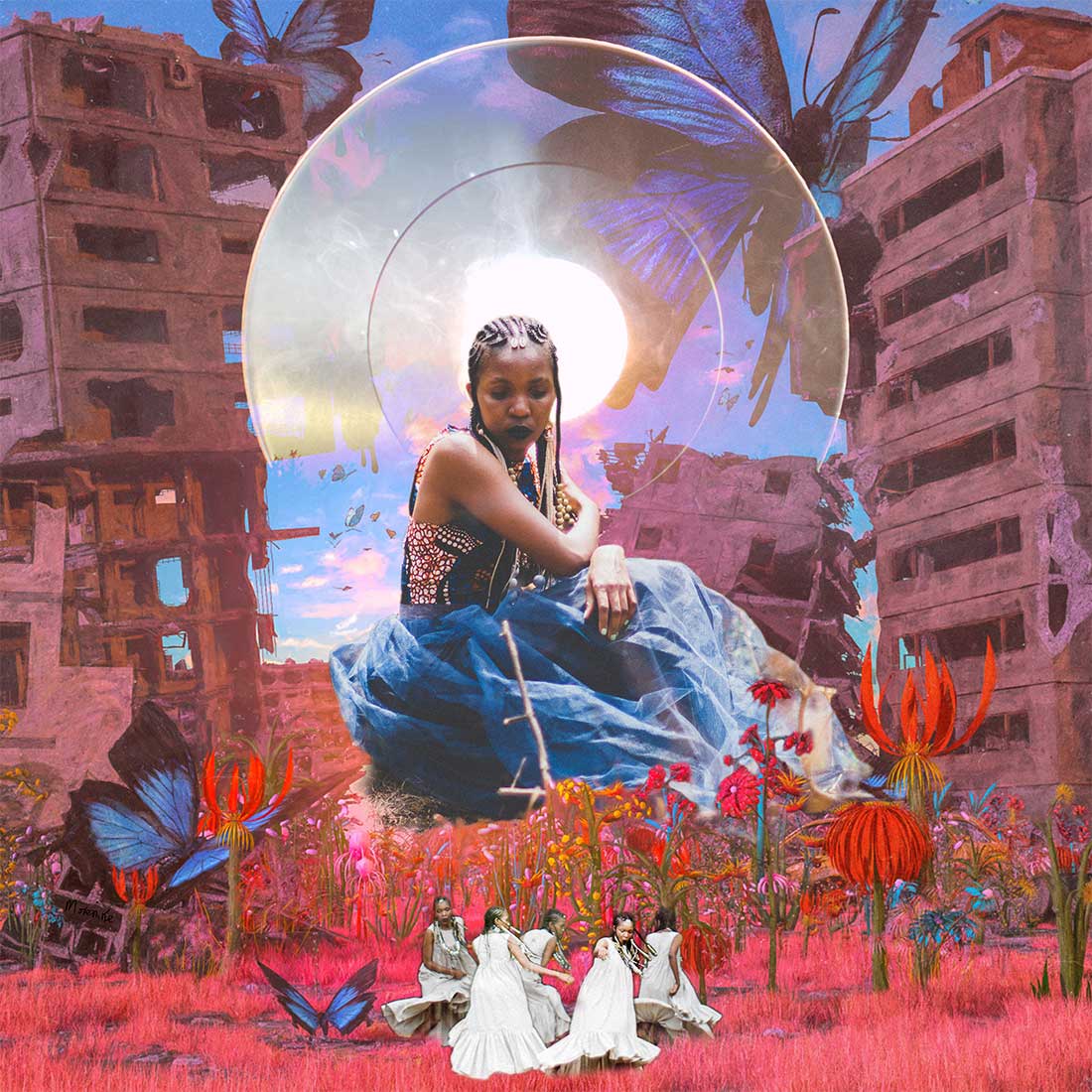 Blk Elijah, who is more a Presence than a person, is the Voice that reflects the archetype of the Divine Mother and the protagonist's Highest truest most authentic Self. She is the catalyst of awakening and the guide who once surrendered to, gently guides her, and all the Children of Meroë, back to wholeness.
Recorded at DYERTRIBE STUDIOS, PRETORIA on 17,18,19 February 2022.
All songs written, arranged & produced by Thandi Ntuli except 'Amazing Grace' Portuguese lyrics, written by Tlangelani Gabriela Sophia Ngwenya and 'Izibongo' taken from the full text of the Ntuli Family Praises, written by Rev Gedlana Ntuli in his diary as he heard the praises from his father. Rev. Ntuli, great-grandfather to Thandi, transitioned in 1936.
Thandi Ntuli: Piano, Keyboards, Rhodes, Synth, Vocals, Programming, Backing Vocals.
Sphelelo Mazibuko: Live Drums
Keenan Ahrends: Guitar, Backing Vocals (track 8)
Shane Cooper: Double Bass, Electric Bass, Backing Vocals (track 8)
Nompumelelo Nhlapo: Percussion
Mthunzi Mvubu: Alto Saxophone, Flute
Ndabo Zulu: Trumpet
Hope Masike: Spoken Word (track 1)
Special mention and thanks to Shane Cooper at Kujua Records for additional studio time and space.
Recording Engineer: Tshepo Mothwa
Additional Engineers: Shane Cooper (Kujua Records), Thandi Ntuli (Ndlela Music)
Assistant Engineer: Tshepo Semino
Editing: Thandi Ntuli
Mixed & Mastered by: Clinton McCreery
Original Photography: Tseliso Monaheng (for Exiled)
Graphic Illustration & Artwork: Morenike Ajayi